How to be Sad | A Mini-Comic About Grief & Loss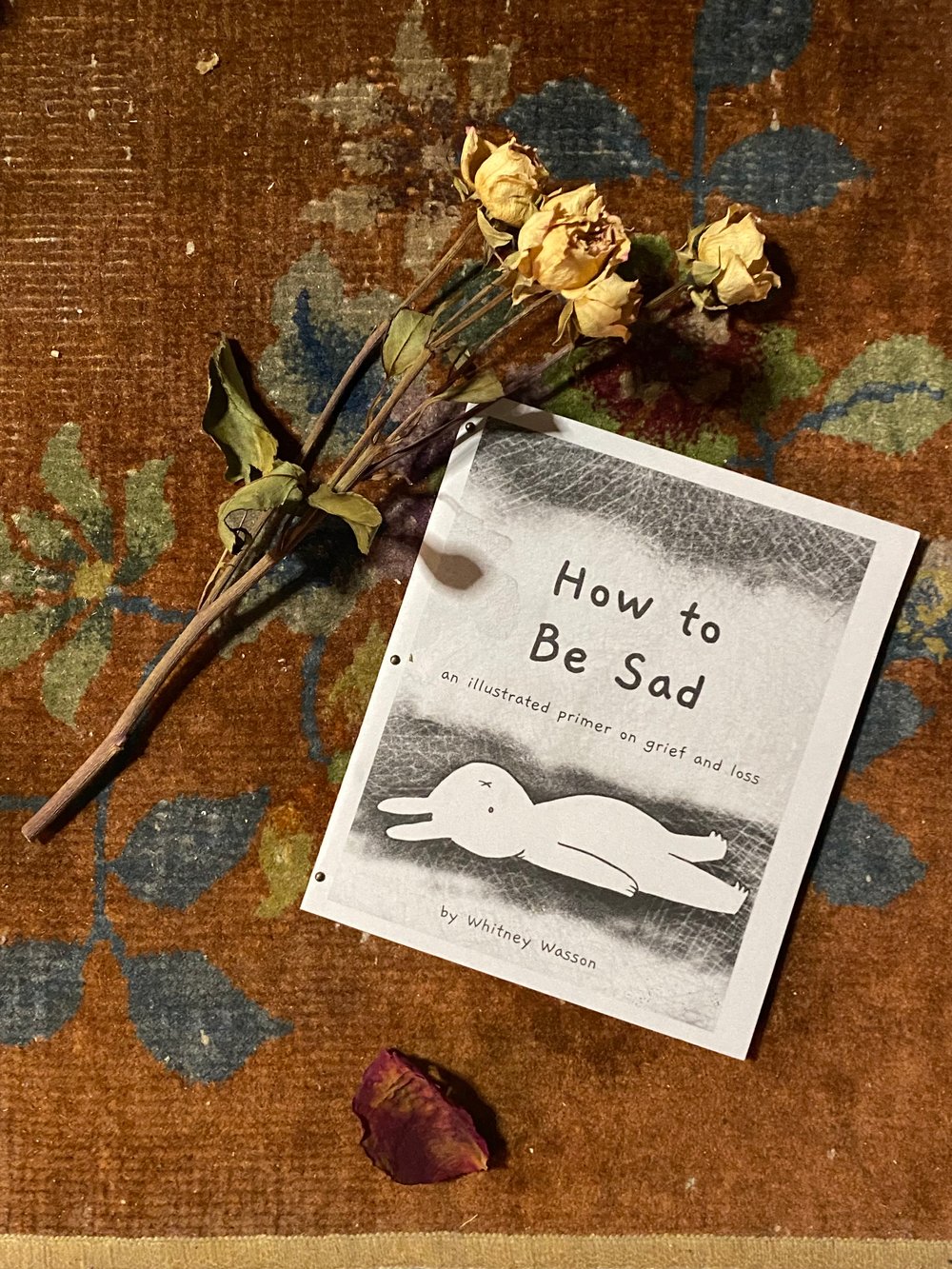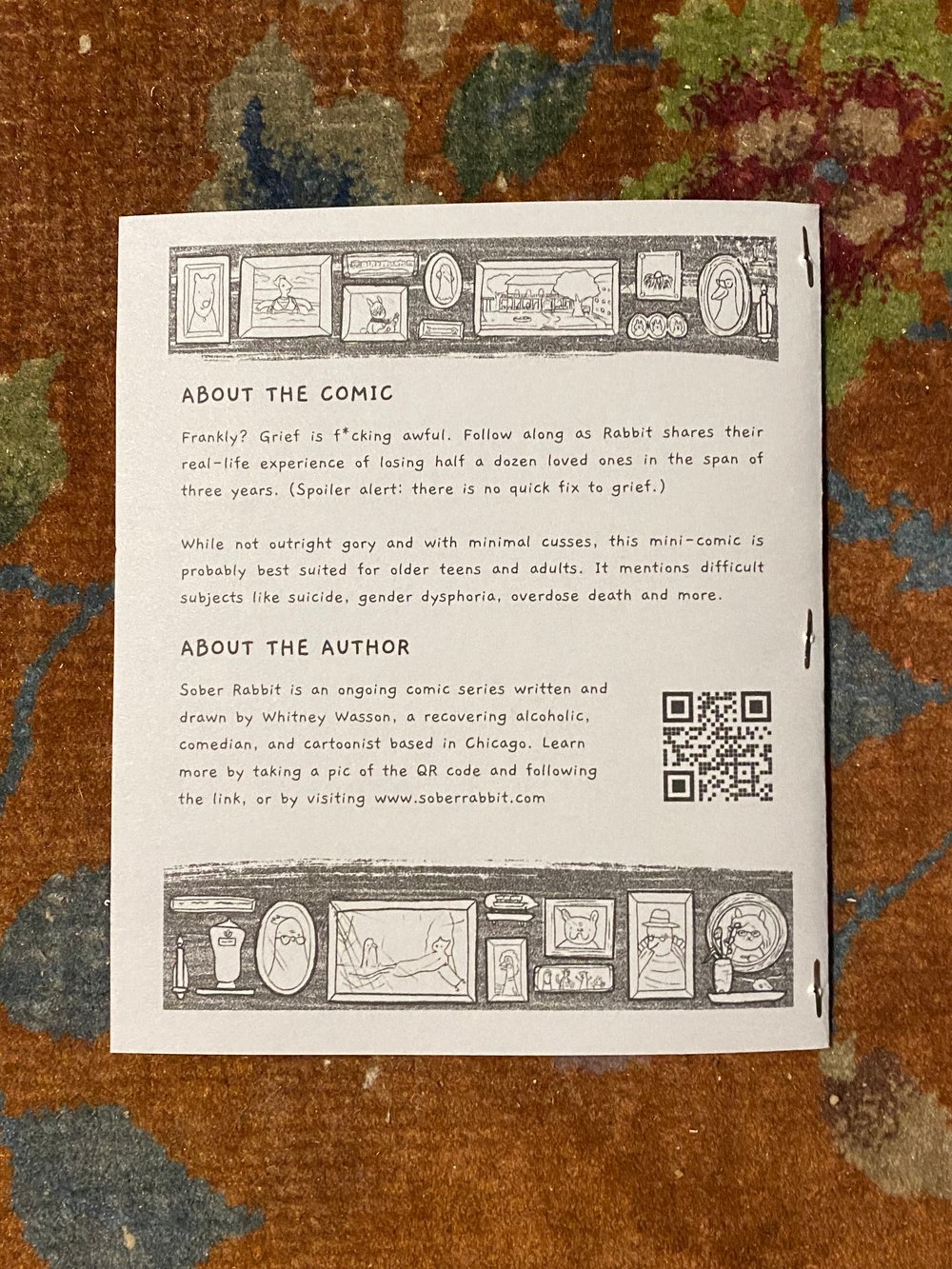 How to be Sad is a primer about grief and loss. Follow Rabbit as they lose half a dozen friends and family members in three years and figure out ways to cope.
This mini-comic covers difficult topics like suicide, gender dysphoria, financial instability and other unpleasant things. It's also funny, of course. These are hand bound by yours truly, so each one is unique!
Every order comes with some extra goodies.
Want it signed? Want a certain doodle inside? Wanna bundle items? Let me know in the order notes!
Follow @soberrabbit on Instagram or visit soberrabbit.com if you like this sorta thing.