Born to Die Sticker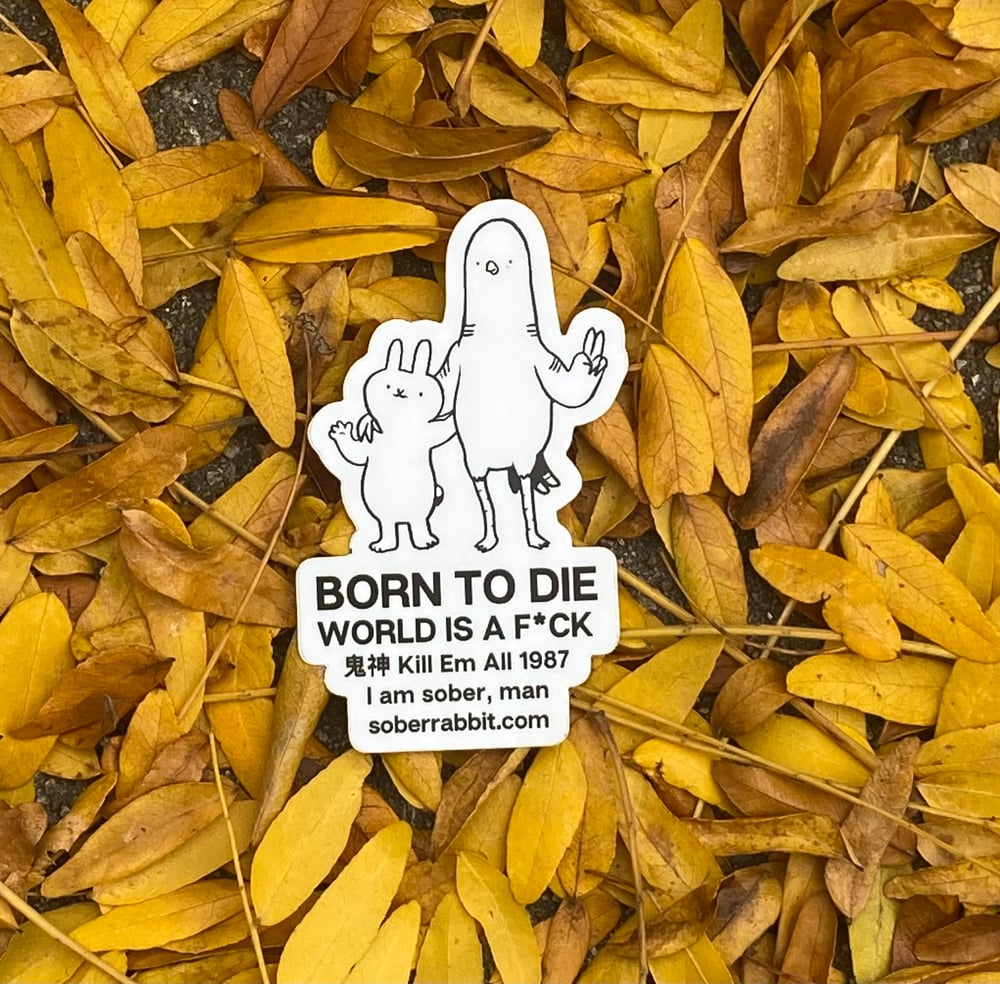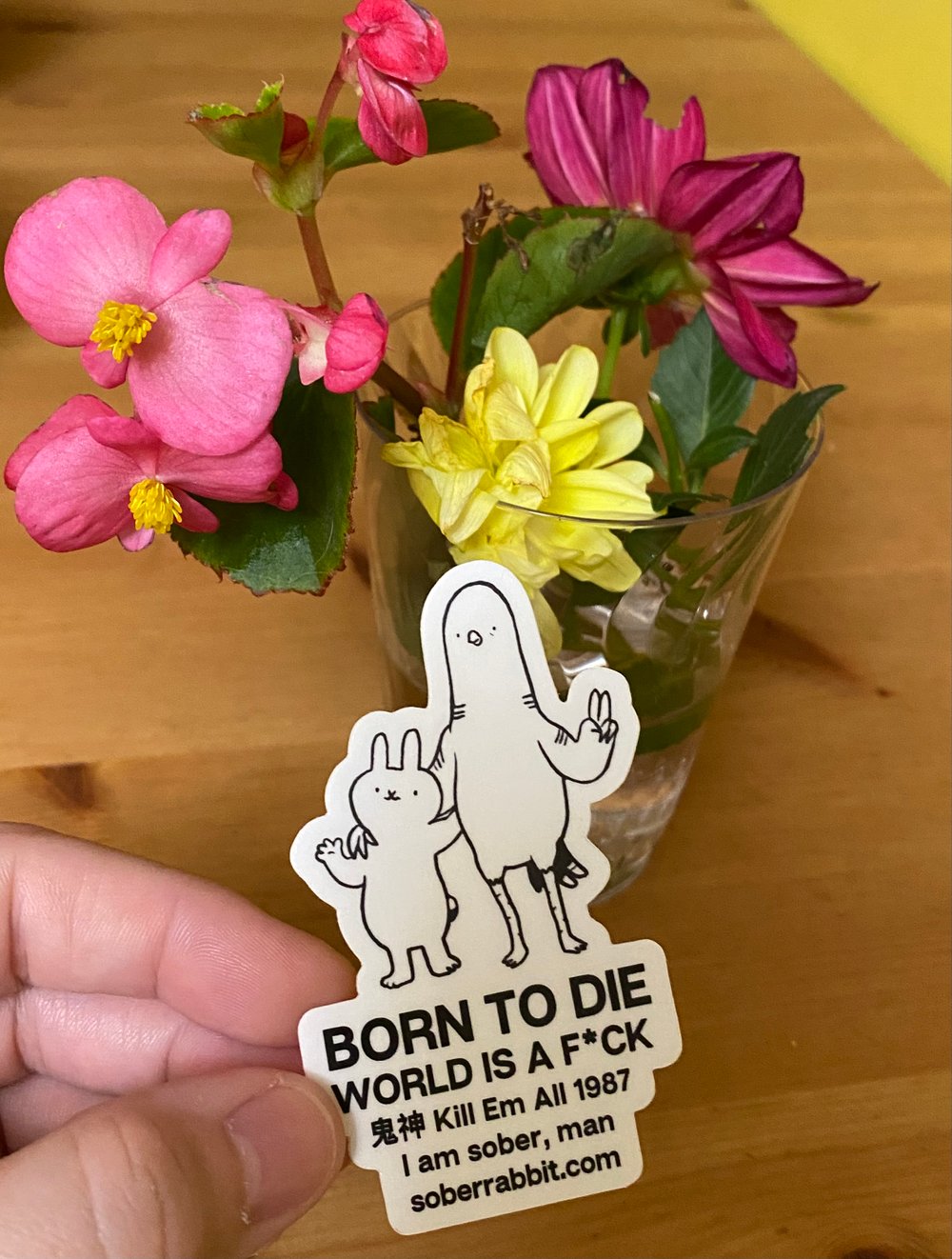 This sticker was inspired by a nonsense early internet meme, altered slightly to fit my sobriety vibe. If ya know, ya know. Extremely online people will laugh and enjoy it!
This vinyl, waterproof sticker will last a long time on whatever you choose to stick it on - be it laptop, water bottle or random surface of your choosing!
If ya like this, follow @soberrabbit on Instagram or @soberrabbitcomic on Facebook.