Sober Rabbit Coloring Book (RUNNING LOW!)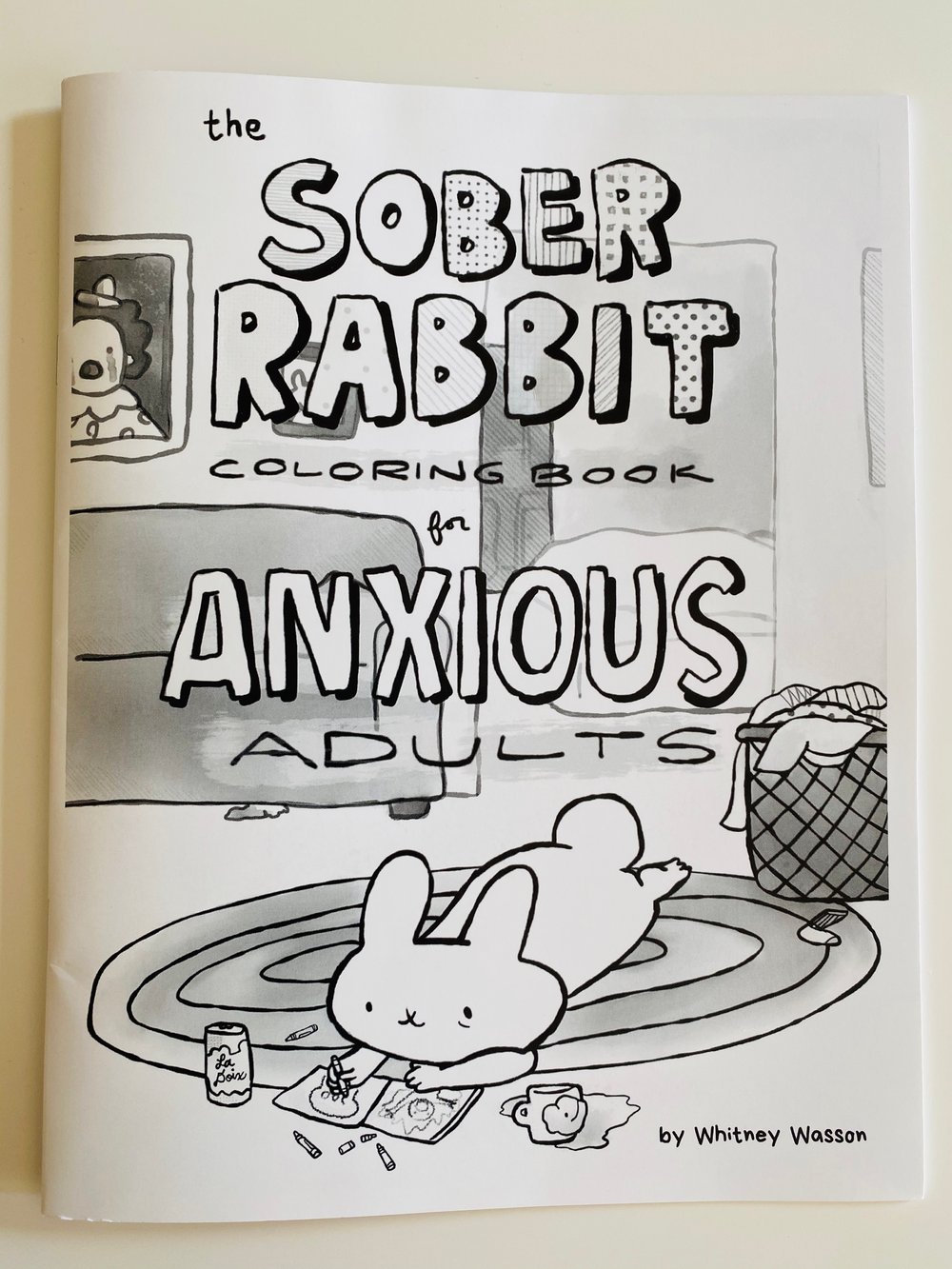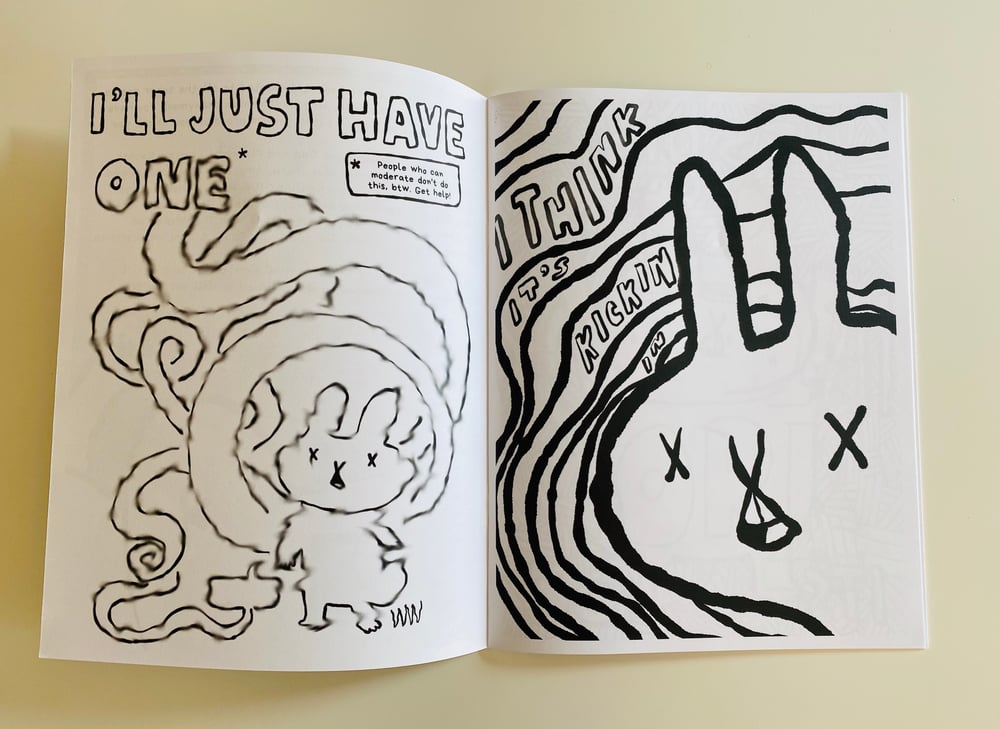 Are you anxious? Depressed? Recovering from an addiction? Do you like to color?! This coloring book won't fix you but it will distract you for a bit.
Featuring all new coloring pages with Rabbit and Brenda, the books are 8.5 x 11" and have 20 b&w, high-quality newsprint pages for your coloring pleasure. Printed in the ol U.S. of A! Each coloring book will come numbered and signed. Only 100 are available, so when it's gone, it's gone!
Psssttt -- I add something extra to each order! ;)